Our Meticulous Tax Planning Can Help Your Business Strike that Balance.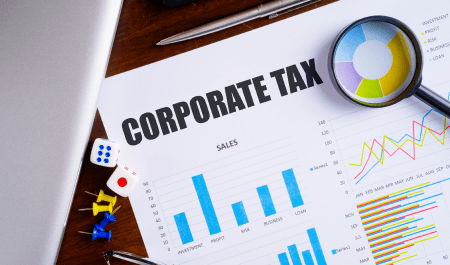 Corporation tax is a tax that all limited companies need to pay on their profits. Unlike personal tax, there is no allowance, therefore companies are liable to pay tax as soon as they start to make a profit.
Corporation tax is more complicated than personal tax. There are many items that need to be included. Such as:
Dividends
Directors' salaries
Profit and loss
Assets
Write-downs
In addition, rates and reliefs change annually. All of these factors make it difficult to keep up with the fluctuating exemptions, allowances and deductions. So, calculating the right amount of tax to be paid requires professional technical tax guidance. This will ensure that your business is both compliant and not losing out. At Accurox our meticulous tax planning can help your business strike that balance.
Why Accurox?
Remember, filing late returns can incur hefty penalties and interest is charged on tax paid late, so it's crucial to be aware of the deadlines and to meet them in a timely manner.
At Accurox, we can ensure that everything is in place and ready for that critical end-of-year submission, relieving you of the burden and allowing you to focus on your area of expertise – your business.
Want to know more? Contact us now!
Get in Touch – We'd Love to Help
Get In Touch
"*" indicates required fields