Cash is King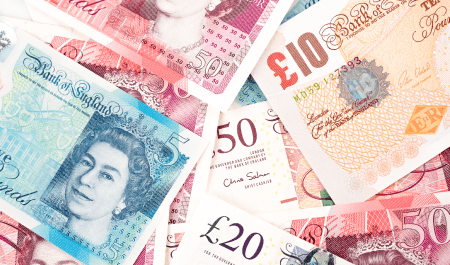 You are probably sick of hearing how important cash flow is. Cash is King is the old mantra and it's true. Nevertheless, one of the best ways to ensure a healthy cash flow is to recognize that cash flow forecasting is its greatest ally.
Creating a cash flow forecast, setting targets, and monitoring carefully against them, will help you to predict large outflows of cash and respond to changes in your business. We can also streamline your invoicing and payment cycle, meaning you have more of your cash at your disposal when you need it.
Getting VAT right is vital. HMRC have considerable powers to audit company accounts and to penalize businesses that get it wrong. It can be easy to fall foul of the process, as some items are exempt, zero rated or charged on reduction, leading to costly mistakes. Avoid unnecessary stress and worry, and allow Accurox to take over your VAT accounting and submission on your behalf.
A good working cash flow forecast will:
Firstly, provide strong indicators of where your business is under-performing or over-performing. Understanding where your business is meeting your expectations and where it is not, give you the power to make constructive changes for the better.
Secondly, inform you of the best time to buy tools, equipment or software. In addition it will help you to budget for those costs or make an informed decision to procure the right financing, at the right time.
Thirdly, it will be useful to help prepare for any planned changes in your business structure, such as new hires, premises, or expansion.
Moreover, it will highlight weaknesses in your business life-cycle by tracking sales and costs. Most importantly, you will be able to predict lean periods and plan for them.
Finally, it should contain all the information that banks, or investors will be looking for if you are seeking a loan or investment.
Want to know more about how Accurox can help your business improve it's cashflow? We'd love to hear from you!
Get in Touch – We'd Love to Help
Get In Touch
"*" indicates required fields