We Can Provide the Backbone You Need for to Help Your Business Grow and Prosper.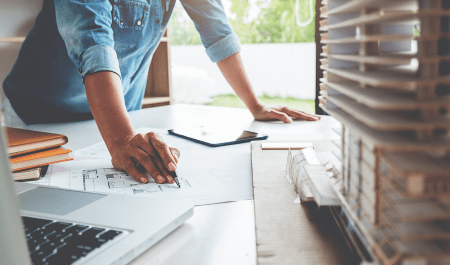 At Accurox we have been supporting construction companies since we started out ourselves. We understand the cyclical nature of your industry; the unique aspects of each project, the need to shrink and expand quickly. Our clients come in all shapes and sizes. From small and independent family run businesses that are happy in their niche, to more ambitious companies branching out into property development.
Whatever your company shape, Accurox can provide the backbone you need for to help your business grow and prosper. Our service to you can be whatever you need it to be, from ensuring your business stays compliant and completing your returns; to offering advice on how to improve your profitability, structure for growth, plan for taxes and nurture the healthy cash flow that is the lifeblood of your business.
What Kind of Companies Do We Work With?
Our clients span from building companies in the residential and commercial sectors, subcontractors, mid to large construction companies and property developers. So, whatever your requirements, we have the experience to deliver the support you need to prosper.
Why Accurox?
Get in Touch – We'd Love to Help
Get In Touch
"*" indicates required fields