Free Up Your Precious Time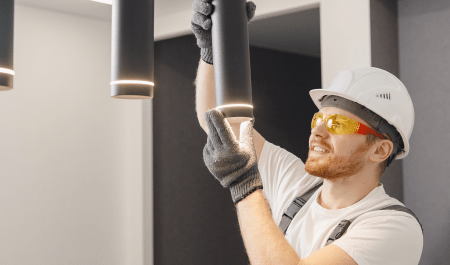 Being a highly skilled electrician, you're probably juggling many jobs and trying to fit them all into the day.
Accurox will help you free up precious time in your day (and your weekends) by eliminating annoying paperwork and streamlining your processes. We have a proven track record of doing exactly this with electricians like you, by supporting you to embrace apps and cloud accounting. All of which will also have the welcome effect of improving your business profits, leaving more of our hard-earned cash in your bank account.
Problems Facing Electricians
As an electrician you work long hours on the job. You probably never planned to be a part-time accountant in your evening and weekends.
But with all the financial tasks that come with the job (invoices, receipts, bookkeeping, payroll for your team, and let's not get started on VAT), you probably don't have much time left to enjoy with your family. Even worse, you partner might also be using valuable rest time to help you with the books.
It's a familiar story, one that we hear regularly. That's why we have a growing number of electricians like you in our books. Here's what you can look forward to when you sign up with Accurox:
Get paid on time
A significant reduction in your paperwork
More money in your bank account
The ability for the future. Want to take on a new apprentice, but not sure if you can make the commitment? We'll help you work it out.
Spending more weekends and evenings with your family and not on site.
Stay in control of your business whether you're at a customer's premises or on a beach in Spain.
Sound good? Then get in touch now to start making it a reality. Contact Us
Get in Touch – We'd Love to Help
Get In Touch
"*" indicates required fields