There are a number of challenges the construction industry is facing right now. Some are the same the sector has always faced, but newly heightened following COVID-19. On the other hand, the pandemic has brought new issues that are impacting productivity across the board.
While the impact of COVID-19 will be long lasting, good management, careful planning and sensible prioritisation will give your business a stronger basis to work from.
At Accurox, we are more than familiar with these issues. We have years of experience working with construction industry businesses. We've brought our knowledge to bear on this subject and the result is our booklet Challenges Facing the Construction Industry Post COVID-19. You can access this booklet right here by downloading at the link. It's short and easily digestible (even more so with a quick cuppa!).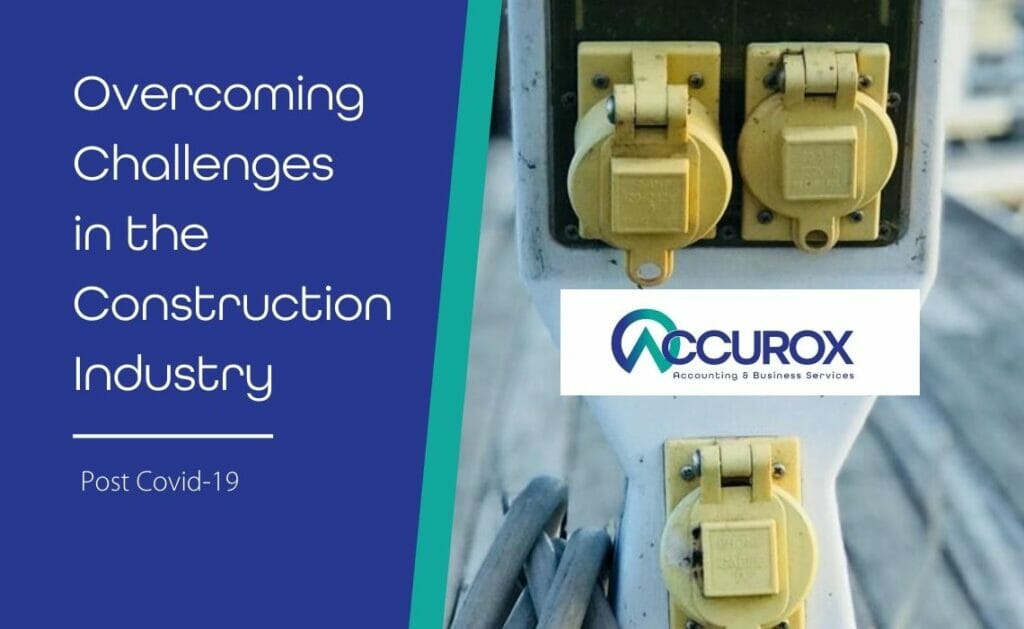 Challenges Facing the Construction Industry – Post Covid-19
We've pinpointed the main areas of concern. We've also made suggestions that could help your business survive this period.
If you have any questions that arise from our booklet, of if we can help you to implement some of the suggestions, email us or call us on 01634 566 104. We are always happy to help and will offer you as much guidance and advice as you require.