Accurately Recording your Business's Finances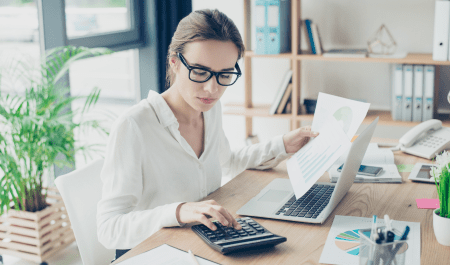 Business Benefit with Accurox
Bookkeeping is one of those terms that sounds like it's just boring data input. However, accurately recording your business's finances is the first step to providing you with the up-to-date information you can implement to drive growth in your business.
Here at Accurox, we can take care of all your bookkeeping obligations for you. Leaving you more time to focus on what's important.
What Does Our Bookkeeping Include?
Ledger entry
Receipt recording
Bank account reconciliation
VAT return preparation
Processing miscellaneous items
We can also provide payroll and currency conversion services if required
Business Benefit with Accurox
Having said all that, accounts can be laborious and boring. And it's essential that they are done correctly and on time to keep your business compliant.
We'll help you keep more efficient records and make sure your accounts are in order and submitted on time, in full compliance with the requirements of HMRC and any other relevant bodies, such as the Charity Commission.
It may be that you, or a loved one, are currently doing your bookkeeping, but error-free bookkeeping will provide you with an accurate picture of what is going on in your business, whenever you need it and not just at your year-end accounts. You can use the information generated to identify trends in expenses or income and access real-time cashflow information. All of which will enable you to make better informed decisions when it comes to future planning.
If you want to find out more about our bookkeeping service and how you can benefit from it, contact us now.
Why not avoid unnecessary stress and worry, and allow Accurox to take over your VAT accounting and submission on your behalf.
Get in Touch – We'd Love to Help
Get In Touch
"*" indicates required fields