Funding For Your Business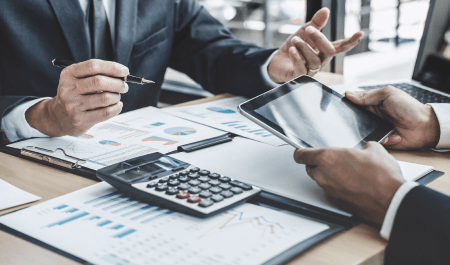 At Accurox we can offer 4 modes of financing, through our third-party relationships. Loans are the most common form of financing. Of course, we can prepare the accounts any organization will want to see before granting you a business loan.
But we can also:
Point you towards the best loan available for your business
Advise you on optimal timing for applying
Work with you to quantify what you need your loan for and the amount you required
Save you time and money by handling the application process for you
Financing through Factoring
Factoring is an alternative form of financing through a sale of your outstanding invoices. This form of finacing can quickly unlock funds tied up in your unpaid invoices, providing your business with an immediate boost of cash. It could even save you money in the time you would have spent chasing invoices. However, it's important to carefully consider whether factoring is the right move for your business. Here at Accurox we will advise you on the pros and cons of factoring and guide you safely through the process.
Asset Financing
Funding your business needs can be costly. Asset financing can be a useful way of making the investments in equipment, machinery or vehicles without significantly impacting your cash At Accurox, we will help you find the right asset financing for your business, whether it's hire purchase, leasing or loans.
Financing through Investors
Seeking investors and presenting your business case to them can be a nerve-racking experience. It is important to feel the confidence required for success. We have experience in preparing businesses to seek out and secure investment. As a result, we can connect you (through our third party relationships) with the right investors for your sector. In addition, we will ensure you have all the documentation you need to support your case. All of which will give you the confidence you need to present your business to its best advantage.
Get in Touch – We'd Love to Help
Get In Touch
"*" indicates required fields