We've got years of experience, not just with accounts and accounting software, but also of the construction industry.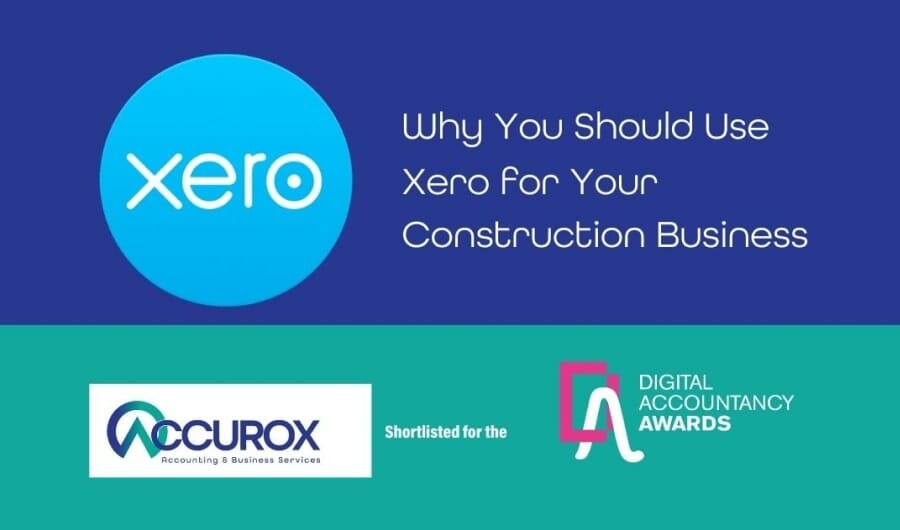 You probably started your construction business because you had the vision to see a future where you made your own choices and picked your own path. You will also have had a firm and solid bedrock of skills needed to carry out the work, manage clients and maybe employ and manage other tradespeople.
What you may not have at your fingertips is the experience to manage your books and accounts, even less so to choose the right accounting software. Fortunately, that's our sweet spot! We've got years of experience, not just with accounts and accounting software, but also of the construction industry. We know a thing or two about this, so if you want to know why we think Xero is the best cloud accounting software and what you can expect it to do for your business, then read on.
The Why
The main reasons for using a cloud accounting software are to improve your cashflow and ultimately to save time and money. So how does Xero help you to achieve those goals?
The first thing you'll notice is how easy it is to connect Xero to your bank. This means you will be able to feed your transactions directly into Xero every day, without you having to do a thing beyond the initial set up and some housekeeping from time to time. The benefit will be even more noticeable when you are able to keep track of your inflows and outflows easily. You'll also have up to the minute information on your invoices, bills, payments, credit card accounts and bank balance -all at the touch of a button. The accounting dashboard makes all this data easy to understand and you can use the various graphs and charts available to find the best way to view for your needs.
After your initial time investment in setting up (which we will help you with) and finding your way around Xero, the second thing you will notice will be the time you save and the impact this has on your productivity, and ultimately on your profitability.
Sound good?
Well then, you'll love the invoicing system that makes it easier and faster to invoice your customers and for them to pay you more quickly. You'll be amazed at how Xero integrates with other platforms, such as the construction management software you already use to project manage. All these systems will enable you to streamline your processes, reduce any errors and so save you time and money.
In addition to the benefits of time and money savings and understanding your finances in real-time, the cumulative result is that you have real control. For some businesses, especially small businesses, this may be the first time that you have felt this way. And this is how it feels:
Empowering!
So, in a nutshell, here are 8 reasons to love Xero
Still not sure? Then get in touch for a no obligation chat about your needs.
Get in Touch – We'd Love to Help
Get In Touch
"*" indicates required fields